week 26.. Football
The weekend was too much fun - first off..my first football game of the season at Cal Stadium (against a pathetic Portland state team). However, it was great to watch the game with the rest of the class - cant forget those massive subway sandwiches. In all a good time..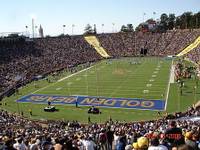 Cal Stadium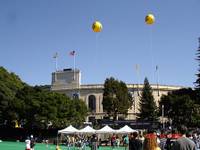 Stadium view from outside

This week and the next promise to be the worst of the quarter - 2 projects and a midterm and a couple of homeworks thrown in for good measure.. and oh, some company presentations as well.